What to Wear to a Casino
Before your next trip to the casino you might ponder just what to wear
Just because you are headed to the casino doesn't mean you have to gamble on your fashion. Some casinos enforce dress codes. Many do not. European Casinos generally require a coat and tie for men and appropriate evening wear for women. You may even see some gamblers on the Vegas Strip that roll the dice while wearing shorts and a T-shirts. Shorts and T-shirts would certainly draw a lot of unwanted attention from the patrons and Pit Boss alike at places like the Mirage. The fact of the matter is, no matter how impressive your dress is you will not be out of place in most casinos. You do not have to go to great lengths to look like a million dollars but dressing in a presentable manner is the key.
You will want to know what kind of clientele the casino caters to or tends to draw. Some Las Vegas clubs are more expensive and people tend to dress accordingly despite a lack of any real dress code. If the venue is serving $250 meals you may not feel a little under dressed in a hemline skirt and tank top. The weekends on the Vegas strip tend to draw a mixture of clothing and a party like atmosphere. Casual attire even Jeans are not out fashion there nor would be dressing up a little more than that. Speaking of atmosphere, you will be in the dessert, Cold winters and hot days are the norm so pack a few sweaters and coats in the winter and don't forget your warm and sexy boots.

The Las Vegas Strip
In the summer months walking the vegas strip can be pretty hot, be sure to wear shorts or very light clothing, paired with your most comfortable walking shoes or sneakers. From all the photos you may have seen the casinos may appear near each other but once you start walking you will realize how far apart they really are. During winter it can be shocking cold in vegas, expect a chilling 30 to 70deg. With that being said jeans, jackets and once again a good pair of walking shoes is a must.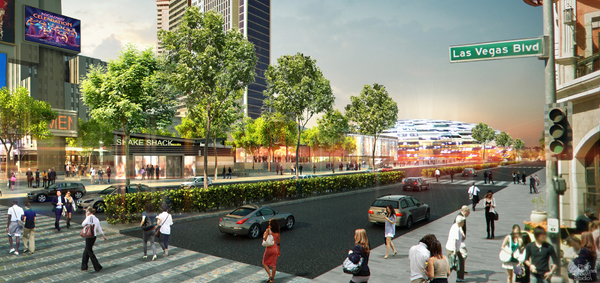 The Atlantic City Boardwalk
If you are strolling on the Boardwalk in Atlantic City, comfortable dress is a good way to go. Keep in mind the weather conditions as even summer temperatures can be a bit chilly with a decent evening wind blowing in from the ocean. The casinos there draw a much more diverse crowd and you can fit in nicely whether you focus on casual or slightly more that casual attire. The boardwalks casinos aren't as close together as they are in Las Vegas either so comfy shoes might be advisable.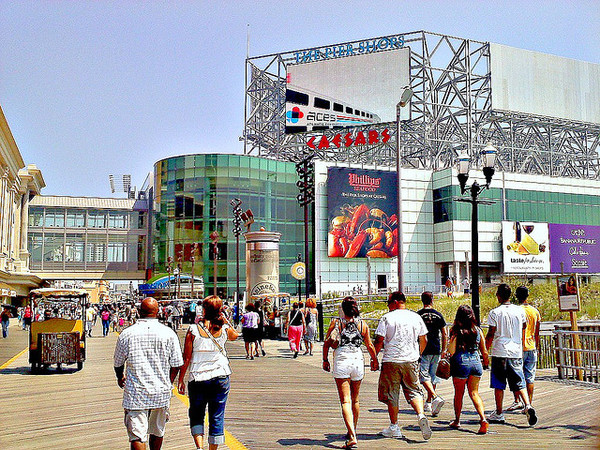 What do women wear to the casino?
It's pretty easy to dress for your night out in the casino, some ladies elect for the flashy and sexy look by wearing a cocktail dress or something formal and short. Their best jewelry, long necklaces and dangling earrings. The fur coats and feathers should be left behind as not many feel comfortable wearing it for long nights.
It's not mandatory that you "dress up" to visit a casino, those days are long and gone for most of these establishments. Many women can dress in a great pair of jeans and a cute top and have a great time. Either way lady luck will soon visit you. Good luck!
The casino atmosphere
Being stylish in the casino makes for a great night but don't forget about your comfort. Dress smart; do keep in mind that the air conditioner may not be as strong as you would hope to keep you from sweating the night away if you have on many layers of clothing. Planning ahead you can always take off layers if it gets too hot or keep them on if it's too cold
Most casinos have a smoking and non smoking area; pick your section accordingly because it can be difficult to get the smell of cigars & cigarette smoke out of certain fabrics.
Going to a night club?
There really isn't a dress code for entry in the casinos but if came to party as many do remember the old saying "No effort, No Entry". Here are a few thing NOT to wear: Sneakers, Baggy Jeans, Sports Hats, Tennis Shoes and Sports Jerseys. Be Clean, well-dressed, or decent enough to be seen in public after all you only get you only get one chance to make a first impression.
Looking for a great Vegas nightclub?
http://www.jackcolton.com/
Looking for a great Atlantic City nightclub?
http://www.acpluggedin.com/atlanticcity-nightclubs-nightlife.html
What are the best casinos in Atlantic City, NJ?
If you're looking for a great weekend night scene and Gambling then Borgata is the place to be.
If you just came to party then The Trop or The Pool After Dark in Harrah's Casino is where you should be.
Remember that there are casinos all over the world and the dress expectations vary as much as the weather and the individual fashions of their patrons. You will likely want to check on what type of casino you are visiting as well as their local climate and weather forecasts. Have fun, be comfortable, good luck and never gamble on Fashion!
Going to Las Vegas? Find your flight
http://www.expedia.com/Las-Vegas-Hotels.d178276.Travel-Guide-Hotels
Going to Atlantic City? Find your flight
http://www.expedia.com/Atlantic-City-Hotels.d602179.Travel-Guide-Hotels
Pictures of people dressed for the casino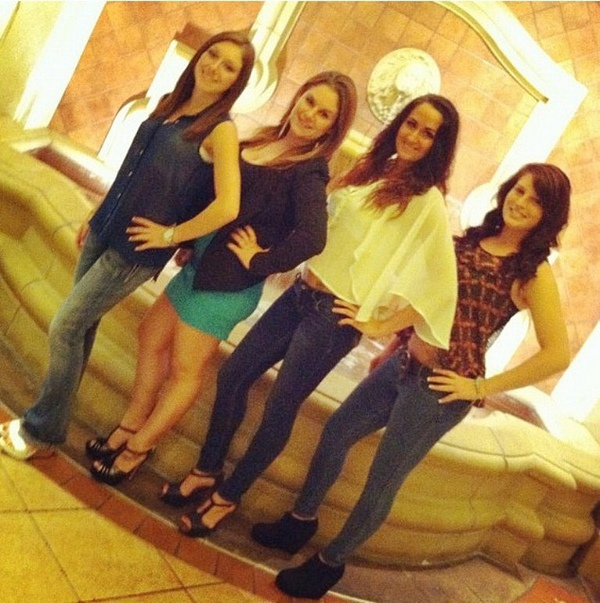 Be the first to comment