What to Wear in Las Vegas?
Decide what to pack when traveling to Las Vegas. Bathing suit, camera, dress clothes, sunglasses and don't forget your walking shoes.
What should you wear if you're going to Las Vegas? This is a question frequently asked all year around, reviewing tips found on this site will be a great help in getting ready for your upcoming trip.
If you're going to be a tourist in Vegas
You can pretty much wear anything you want, especially since the city has the nickname Sin City. Just about everything goes provided you're not going to be completely nude.
Walking the Vegas Strip?
Dress for comfort, a great pair of shoes or sneakers should be your biggest concern.
If you're going to be exploring the Las Vegas active nightlife
You probably want to put together your best outfit in terms of glamour and style. Guys don't take the easy way out wearing khakis/jeans with a t-shirt. Dress up; make the night a memorable one by dressing the part. With that being said, ladies a sexy sleek dress is always a great look.
What to wear in Vegas Nightclubs?
Stylish attire of course, you should be aware of what will not allow you entry of most night clubs. Stay away from wearing baggy jeans, tennis shoes, jerseys, baseball hats and shorts. It's best to stand out without being over the top when dressing for the club. Don't wear the same outfit as your friends, avoid blending into the crowd, take a chance and stand out.
Even though we encourage you to dress up and stand out, it's important for women to not over do it. Sure anything goes but you wouldn't want to be mistaken for one the escorts found around the strip. Dress sexy but leave something to the imagination.
Pack light and Shop local
Another fun idea is to keep your outfits to a minimum and visit the local shops and boutiques in Vegas. There are lots of options available without having to spend a lot of money. Using this plan you get to see firsthand what everyone is wearing and adjust your wardrobe on the fly.
Don't forget about the Las Vegas weather
Most people assume that since the town is located in a desert that it will always be hot or warm. This is not the case at all; the city is surrounded by dry mountains. In the summer months June to September it's very hot and dry. Expect an average temperature of about 90degrees and 80degrees at night.
During the winter, Las Vegas tends to bring temperatures that may drop into the thirties at night but manage to hover around the upper fifties to low sixties during the day.
Worried about Snow? Las Vegas rarely gets any of it. Avoid snow boots and winter weather footwear. Real winter weather is nonexistent in Las Vegas, it might get cold but it does not get the freezing temperatures that you might experience.
Have fun in Vegas
This is a place where you're expected to loosen up and be free, have fun with your wardrobe.
Waking Up In Vegas?
Follow Katy Perry's advice and put your money where your mouth is, Get up and shake the glitter off your clothes now, that's what you get for waking up in Vegas.
Wear what brings out your inner Vegas: gold lame. Feather boa. Leather briefs. Whatever. We're not here to judge. What happens in Vegas, stays in Vegas. Read more on what to pack here...
http://www.lasvegas.com/planning-tools/vegas-basics/what-to-pack/
Pictures of people dressed in Vegas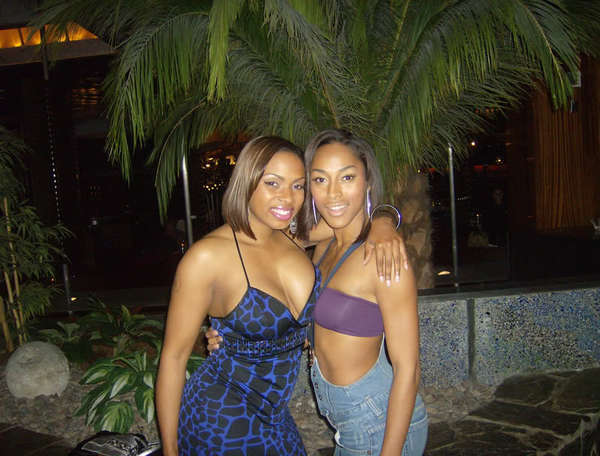 Be the first to comment