What Should I Wear to a Baseball Game?
For those people who have never been to a baseball game
Gettin ready for a baseball game doesn't have to be complicated. As long as you have some comfortabe clothes, and I know you do, you are good. Throw on some shorts, jeans or even sweats with a tee shirt.
Dressing up isn't necessary, even for a date. You want to show you can be laid back, comfortable and fun. Throw on a good pair of tennis shoes and you are good to go. Don't forget the sunglasses, they will come in handy!
Follow these tips to enjoy your baseball game without too much worry of your style and fashion.
Don't bother wearing your designer boots or heels, the stands will be sticky from spilled beer and the stairs slippery.

Avoid putting your purse or handbag under the seat, it's gross, if you can leave it home do it.

Instead of a purse or handbag, a pair of jeans with functional pockets are best.
Sitting at a baseball game
You don't want to overdress. Skirts and summer dresses would be overdressing. Tee shrts with Jeans or shorts are perfectly fine. Depending if you are going to your child's game or a professional game, flip flops or tennis shoes are most recommended sitting in the bleachers. At your childs game it probably won't be as crowded so flip flops would be fine. At a professional game where it's a lot more crowded, you definitely want to put on some tennis soes.
Unless it's really cold outside and you need something a bit thicker wearing a baseball cap can be a good look. Putting your hair in a pony tail and letting it flow out of the back space of the hat. Unlike the fitted baseball hats, these are comfortable since they allow you to adjust your fit just right. It also allows for more hair styling options.
You want to be comfortable when going to a baseball game. Given the baseball season is in spring/summer, dressing cool is a definate known. Sunglasses with shorts, a short sleeve shirt and tennys are fine. If its a bit breezy then of course a light jacket. There is no need to get dressed up or show too much skin. Think about it, children will be present and respective parents so little mini skirts and spaghetti straps aren't the best way to go.
Wearing short shorts or skirts
Can be a mistake since chances are it will get stuck to your seat and you'll get lines on the back of your legs. You might also end up sitting on something sticky or have a mysterious greasy substance in direct contact with your skin, yuck.
David puddy said it best with "Gotta support the team": A classic Seinfeld episode where a character decides to paint his face in support for the team. You can view a snippet of this episode here. That being said wearing a teams jersey could actually make the event more exciting when things are going great for your team. Everyone will know who you're cheering for before you take your seat, If you love your team you have to.
Baseball games are usually an outdoor event so keep that in mind when dressing. When it's cold out it will be colder and if it's hot out it will seem unbearable. You can read more about dressing for heat here.
Now when we suggest wearing a team jersey, try to keep it on topic to the sport and the teams playing. If you're going to see a baseball game, now probably wouldn't be the best time to wear your retro michael jordan jersey just because it's the same color the team your going to see wears.
Dressed for a baseball game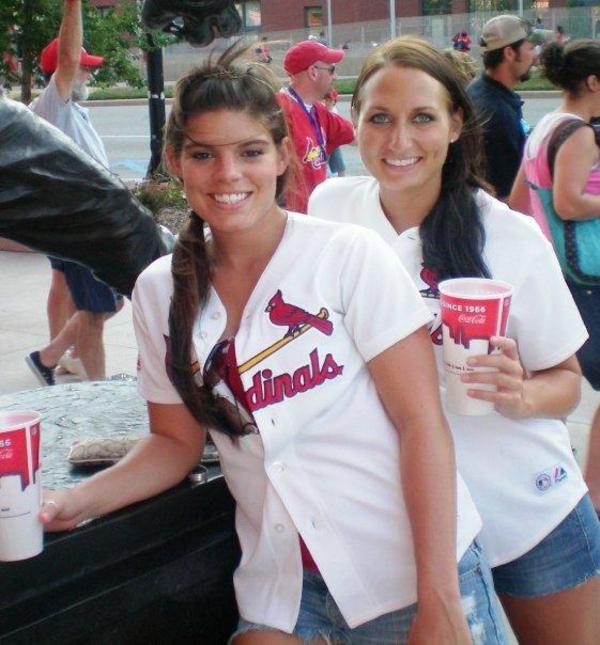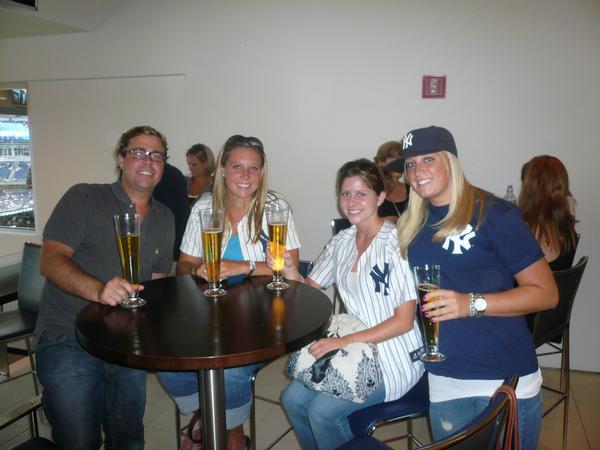 Be the first to comment